According to a latest rumor from the rumor mill at Mac Rumors, the new iPod Nano will now come in new 9 colors as compared to the 6 before. The 3 new colors will be purple, orange, yellow. Also, the capacity has been doubled from 4GB and 8GB to 8GB and 16GB!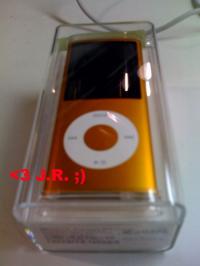 Suprisingly, there is no news about the increment in iPod Touch's capacity. The only changes expected are
the shape
and maybe some hefty price cuts! We will soon know the truth when all these rumors will come to an end in a few hours.
[
Mac Rumors
via
Engadget
]