It's that time of the week again; the time of the week where we go over some great new free-to-download releases from the App Store.
In this post, we're going to show you five great free apps and games for iOS from the App Store. We know how hard application discovery can be on the iOS platform, and that's why we're here to help. Below, you'll find five great apps and games that are available right now that you may or may not have heard of. We do this every week!
If you missed our previous Five Great Free Apps and Games for iOS, you can head over to
this link
to read our August 27th edition.
1. betternet
First on our list this week is
betternet
, which is an unlimited free VPN service that you can use on your iOS devices to help protect your data while browsing the Web on unsecured Wi-Fi networks and cellular networks. This application will let you install the VPN profile free of cost and then enable or disable it at any time either from the application itself, or from iOS' built-in VPN toggle switch in the Settings application. If you want to secure your Web browsing, this VPN is a great free way to do just that!
You can download betternet for free from this App Store link.
2. Scanbot
Next up is
Scanbot
, an application that we've shown in the past, but has been improved even further with more new features that you're going to love. Scanbot lets you scan documents and save & send them, as well as scan QR codes. Among all the scanning applications out there, we think Scanbot is probably one of the best, and it's completely free of cost!
You can download Scanbot for free from this App Store link.
3. Chaos Chambers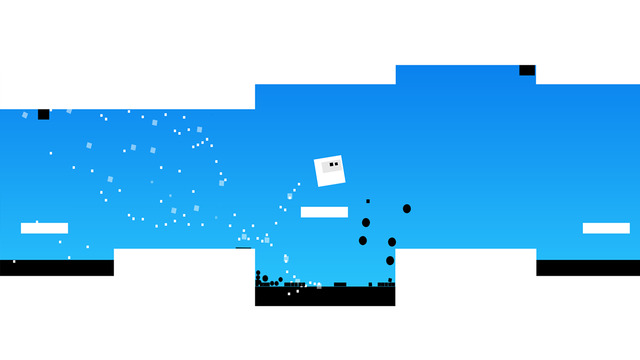 For the gamers out there,
Chaos Chambers
is a fun iOS game where you have to jump to avoid obstacles while you zoom through the platform game. If you hit any obstacles or fall, you'll lose; yep it's that simple (but not really), but if you're into endless platformers like this one, then you'll be addicted in no time. Check it out!
You can download Chaos Chambers for free from this App Store link.
4. YouTube Gaming
YouTube Gaming
is Google's new video game-oriented application that lets video gamers familiar with the culture watch videos on video game tutorials, reviews, and more. The service covers all kinds of games from PC, to console, to mobile, and all gamers can connect and communicate here. Check it out gamers!
You can download YouTube Gaming for free from this App Store link.
5. Need A Hero
Last on our list this week is
Need a Hero
, which is a game that mixes the thrill of a puzzler with the adventure of an RPG. You'll use the puzzle to make your move against opponents, which can involve people all around the world. You'll battle monsters and go on quests as you move forward through the game and playing is always free. Check it out!
You can download Need A Hero for free from this App Store link.
---
Stay tuned for next week's best free apps and games only on ModMyi!