It's Thursday again, and that means Apple has refreshed its App of the Week in the iOS App Store as the company does on a weekly basis. Last week, Apple picked
SpongeBob Moves In
, somewhat of an unlikely pick, but this week, Apple has selected another game called
Worms3
.
Worms3 is a familiar game that is based off of a game series many of you may have heard of already. You're ultimately in control of militarized worms and have to take on enemies, selecting the best weapons and abilities for your attack force along the way.
Worms3 supports both single player game play and multiplayer game play, and because it uses the cloud to keep track of your gaming status, you can access the game from multiple platforms by signing in with your account.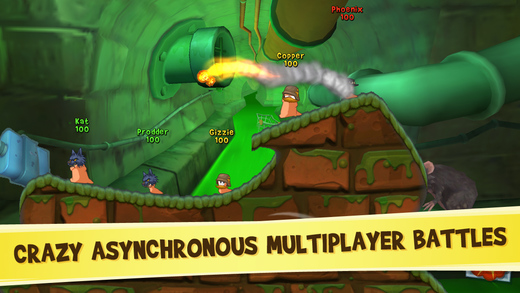 If you're interested in downloading Worms3 while it's free for the next week, you can follow along to
this App Store link
to download it free of cost. Check it out!
Source:
App Store